Expertise and training serving the Hydrogen industry
HydroGain is an engineering company and a training organization, born in Lyon at the heart of the Rhône-Alpes hydrogen ecosystem. As a Pure Player, HydroGain supports all stakeholders in the industry in the realization of hydrogen projects.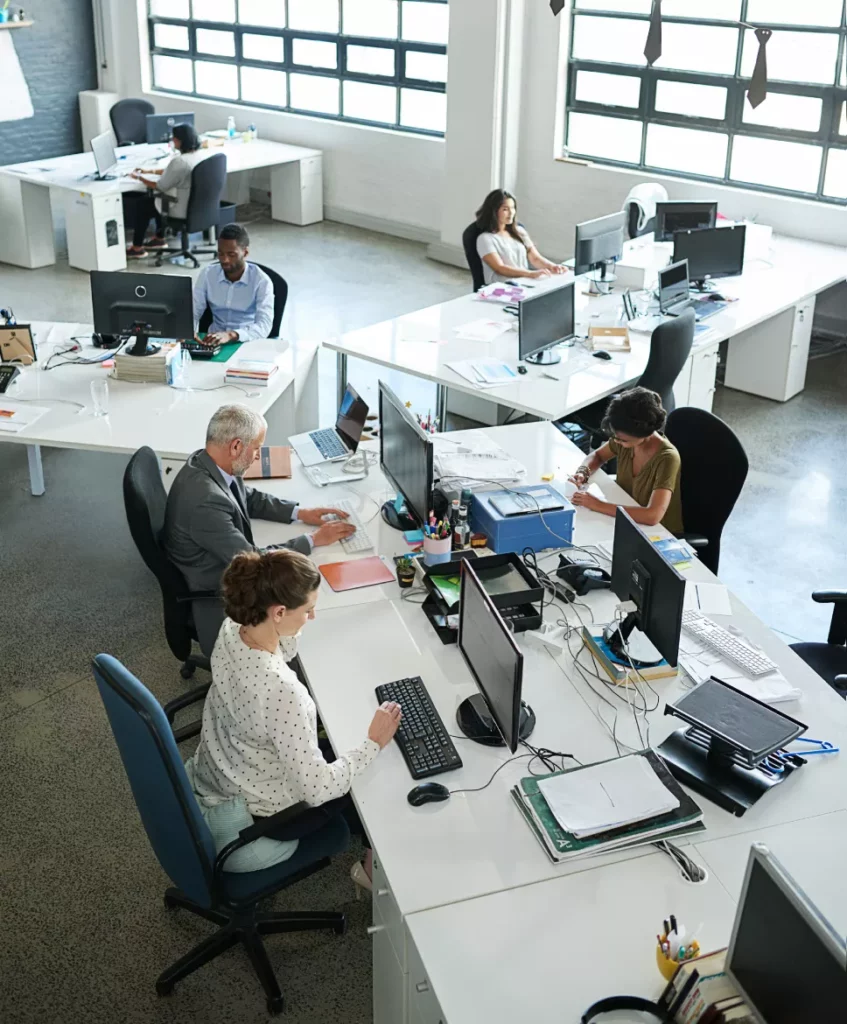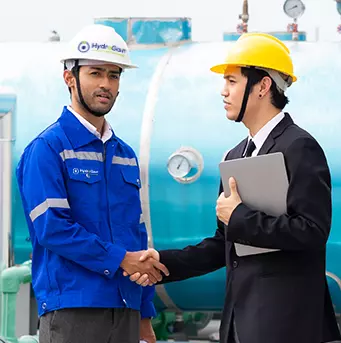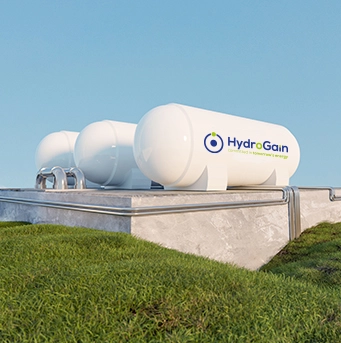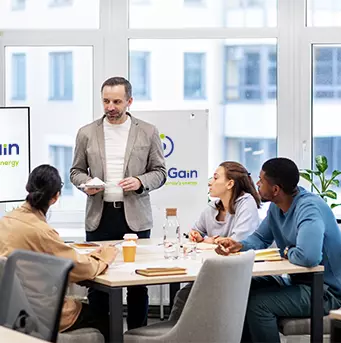 A multidisciplinary team committed to the future
Led by a team of hydrogen technology specialists, HydroGain supports all stakeholders in the hydrogen industry across the entire value chain.
Hydrogen, at the core of our business
Decarbonizing industrial processes, evolving mobility, renewable hydrogen is recognized as an 'energy carrier' and has a role to play in greenhouse gas reduction objectives. To support the development of this H2 sector, HydroGain teams are mobilized to best address the challenges of producing, storing, and using decarbonized hydrogen. Our teams of experts support industries through various activities:
Let's shape the future together through responsible engineering
HydroGain is first and foremost a project rooted in strong values that unite its teams around a clear objective: working together to ensure a high level of quality at every stage of a project's lifecycle, with safety as a top priority.
At the core of industry projects, HydroGain offers all its knowledge and skills to drive technological advancements
Our teams are always fully committed to their projects, aiming to satisfy our colleagues and clients to the fullest, while also advancing the industry. The very essence of this company lies in the dedication of its teams
Collaborating, training, supporting our teams and partners to build and maintain a trusting relationship both inside and outside the company
Innovating, testing, moving forward to realize projects step by step, from kW to GW, and keeping the energy that drives us flowing
System Engineer - Hydrogen
Permanent Contract
France
System Test Engineer - Hydrogen
Permanent Contract
France
Multiphysics Modeling Engineer - Hydrogen
Permanent Contract
France
Business Manager - Hydrogen
Permanent Contract
France